I designed this when I first started playing GR2001 so that I could see when the G1 races were. I found that when I was going for titles I would always forget to sign up for one of the races I needed in order to win the title. To make it easier for me to remember all the necessary races I color coded the "race name box" on this calender so that all the races needed to win a title are the same color.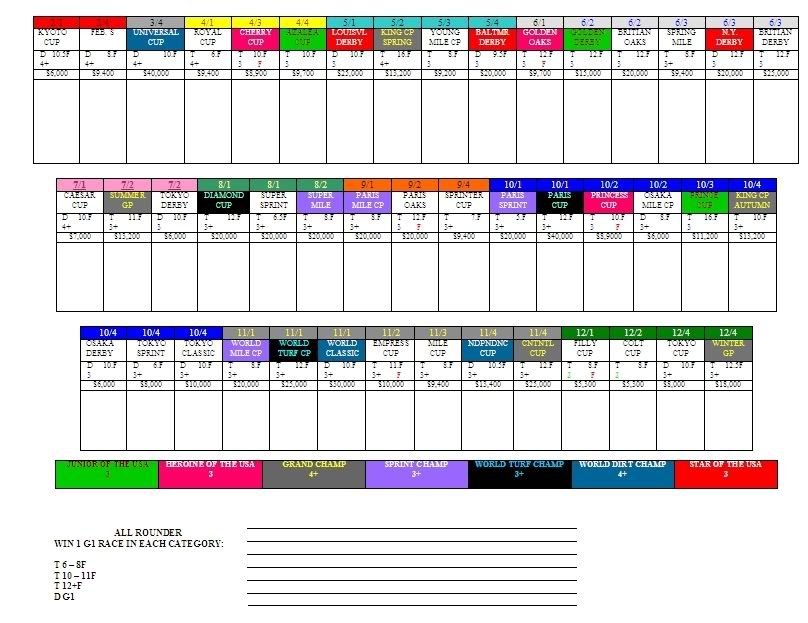 I use one sheet to track the races I want to put my horse in throughout their career. In the empty box underneath the race info I write my horses initials and each season I use a different color pen. It is a great way to track exactly what races your horse has run during their career & if my horse beats a rival I note how many stars it was under the initials for that race.
I also designed this breeding sheet so it has all the info I like to have on each horse when they retire and added a growth chart so I can see exactly what their growth curve was.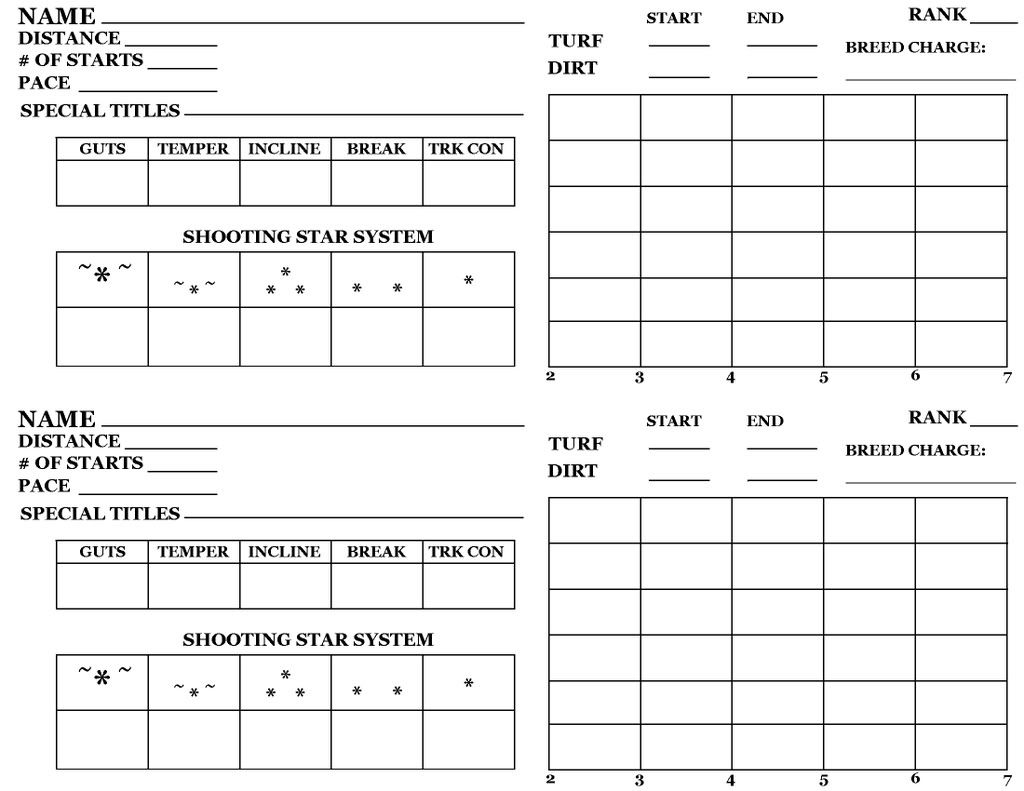 I designed the breeding sheet so it has 2 horses per page

Both of these pages can be downloaded as original files from my 4shared account:
http://www.4shared.com/dir/5638827/b829129f/sharing.html
The calender was designed in Word so it is a .doc file
My 4shared account also has a free downloadable program that will open .doc files if you don't have one. The breeding sheet is a .jpg
Both of these pages need to be printed landscape.

I hope someone finds these as useful as I did!